| | |
| --- | --- |
| | Anarchist Meow |
---
:: 2022 18 October :: 10.53 am
:: Mood: cheesed off
:: Music: Julie expolating about batteries
Whatevs
My Ghostbed is acting up. The remote flashes and nothing happens... that's what I get for buying things at Costco. Holy fuck. I swear, the only thing good that Costco has is their pizza.

Damn it.

COVID is making it's nasty business known, again. I had to be isolated with two COVID patients for two fucking weeks and I didn't even have the fucking disease!!! :x I thank God that I never caught the virus. I must have someone up there looking after me... perhaps my Nan? IDK...

Put your hand up if you are sick (ha.) of this stupid disease.
Gahh...
Sammy
---
:: 2022 18 October :: 10.35 am
:: Mood: cheerful
:: Music: The Sims 2 music
Argh!
I'm going to change my layout yet again, as the fall theme doesn't fit with whats in my head. I think I'll do something hockey or football related. I love those two sports. :) Not playing, mind you, I did play a bit of football and baseball in school.

I think I will do a Joe Burrow theme. :)

Right now I need to check on the Yankees score. Since the Jays are out of the World Series, the Yankees (my team) are going to smash their way to the top. :D Naturally, they are first in the AL east. :)

Anyways...
Sammy


---
:: 2022 18 October :: 9.26 am
:: Mood: happy
:: Music: Billy Joel - We Didn't Start the Fire
Hello once again.
I had a dream after I posted the 5:06a entry... I don't remember much but for part of the dream I had sleep paralysis... and then I dreamed that I fell on my arse in front of these two cute French guys... and they were speaking rapid French to me and I'm like "Yeah yeah... I know... clumsy me..." It was so embarrassing really. *sighs*

What is everyone up to these days? Right now I am just going to check my camera roll to see what I can put on here.

I love this song.


Anyways, enjoy your day.
---
:: 2022 18 October :: 9.23 am
:: Mood: elated
:: Music: Billy Joel - We Didn't Start the Fire
Layout Archives
Here is where I will put screenshots of my previous layouts.

x my first - a Taylor Swift one. uwu
x Short lived fall layout
---
:: 2022 18 October :: 5.06 am
:: Mood: thoughtful
:: Music: Gwen Stefani - Hollaback Girl
Ugh...
Splogs, why are they here and there and everywhere????? It's irritating, y'know??

Anyways, I have been working my way down a years survey and next year, I will start here. It makes no sense to start in the middle of October non?

Anyway, check this out!

#Heardle #236

🔊⬛⬛🟥⬛🟩⬜

https://spotify.com/heardle

Took me a while, but I got it! :) This game is addicting. I play every day. :D You try!

Sammy
---
:: 2022 18 October :: 4.36 am
:: Mood: headachy
:: Music: Taylor Swift - Bad Blood
Yay for Tay!
I decided to do a Taylor Swift layout seeing that I am a huge Swiftie. I just woke up with the familiar pain of sleeping straight in my Ghostbed instead of being raised. But my older sister Julz will get more batteries for my remote tomorrow. Thank God! ❤️

I will check my 3ds to see if I have any screenshots or photos later on.

Good morning! Oh man, look at the weather for this week!

Bees, Julz and I are going to order in New Years Eve from somewhere that DOESN'T use UberEats, DoorDash or Skip... well we could but I don't know. All I know is that I need to start on my holiday shopping. I have an inside joke with Julz, she was browsing through Wish's catalog and (oddly enough) found a pair of dentures... used dentures and they said one size fits all... which is totally impossible as everyone's mouths are different... I tease her all the time with this now LOL!!!

I think I will get her and Bees something on Poshmark as they have awesome stuff too. :)

I am all about online shopping this holiday season, bc of Covid and the fact that I hate crowds. Seriously!!

I wonder if Woohu could make it so that we have mood themes? Just a suggestion. :)

Today I have my bath and that's it.

Bees had a phlegmy cough yesterday, I hope it's not either pneumonia or Covid. I hope it's just a cold she picked up from her mom. :(

Speaking of mothers... my mother's bday is December 10th and I want to get her a little something.

Oh! And Anna is back home!! I was so happy to see her. She lost weight and looks fab. She had to go in bc she wasn't breathing right. :(

But anyways...

Sammy
---
:: 2022 17 October :: 7.14 pm
:: Mood: zombified
:: Music: the settling of the house into the night
Good night...
Well, this will be the last entry for today... but I will back. :)

This is me: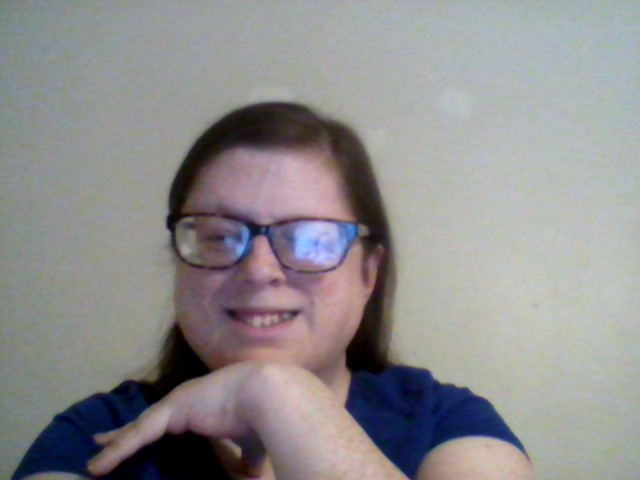 I have some pix on my 3ds xl that I will show y'all later.

Buenos noches,
Sammy

---
:: 2022 17 October :: 5.48 pm
:: Mood: full
:: Music: The Cleveland Show
So...
Look at this!! Can you believe that? And then, later, we are going to dive back into the high temps! I really don't know wth is going on... on the same topic, this makes me nervous!!

Anyways, I had my dinner and now I'm going to play the Sims. I will update this tomorrow.

<3 Sammy
---
:: 2022 17 October :: 4.37 pm
:: Mood: good
:: Music: The Cleveland Show
Here I be once again...
We are having lasagne for dinner... we usually get two kinds, vegetarian and meat. I usually choose the meat as I love it bc it tastes like Chef Boyardee. Yum!! :D

I have some simming pictures... I was playing the Pleasant family (I play all sims games except Medieval, and the first and Life Stories/Pet Stories.)

Here they are...



The loading screen...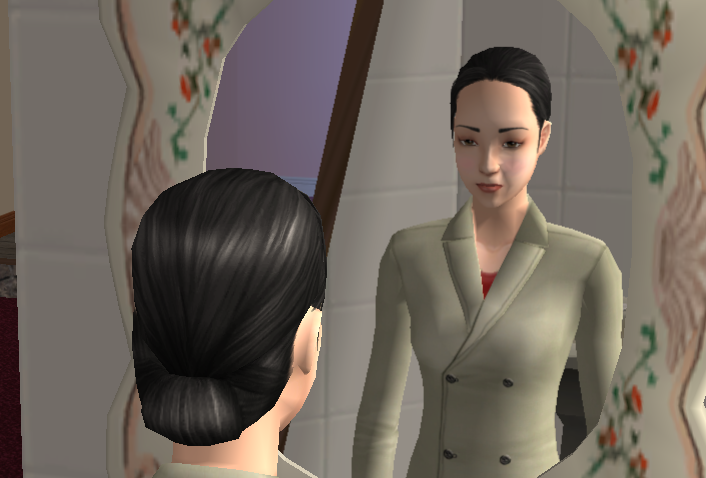 Mary-Sue b4 makeover.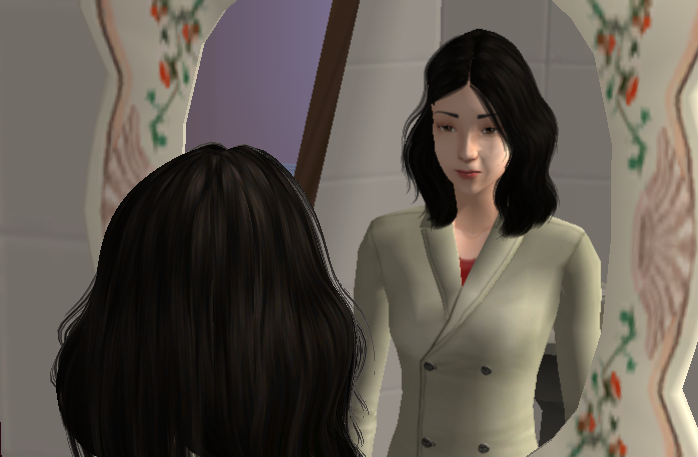 And after, bc Daniel loves custom hair..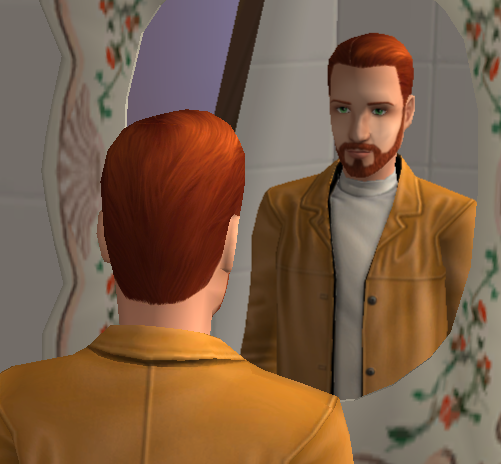 Before Daniel's makeover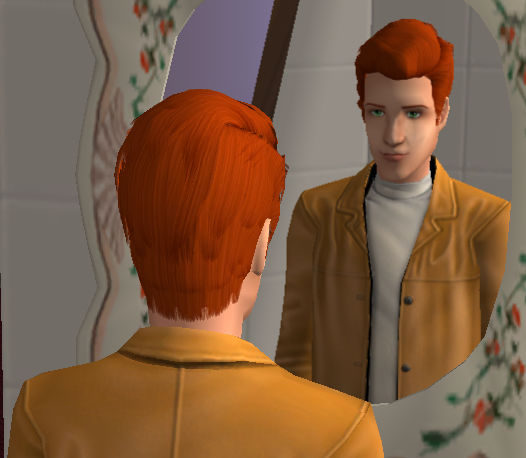 And after...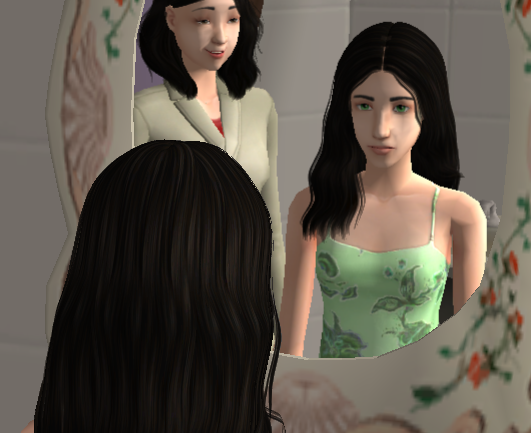 Angela. I decided to make her look more like MS...



And Lilith. :)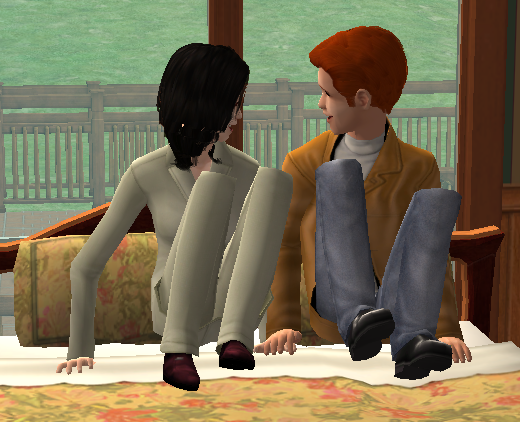 I know, that most people would choose the maid Kaylynn but I am a traditional person... I prefer to keep the family together, as long as Dan can keep his penis in check which is why...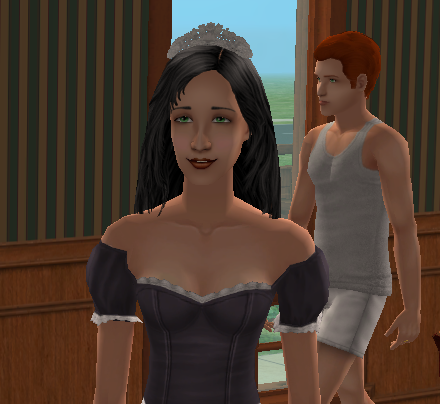 I fired the maid!!

More later mmkay?


---
:: 2022 17 October :: 4.16 pm
:: Mood: rushed
:: Music: The Cleveland Show
Well.. here I am!
Thanks to Andy for the code. I will be blogging here. I just have to customize the bg and that's all.. oh and upload a userpic.

My sister Bees wants to check something on the computer, and my other sister Julz is watching the Cleveland Show on Disney+. :) I am in need of the loo. So... anyways...

Sammy