I AM THE PRETTY
PRINCE OF PARTIES
---
:: 2018 18 June :: 8.15 am

link to article

It took some digging through sensationalist headlines to get straight to the source, but I'm glad I did. This is a very well-written account, explicit in its intent, which is not malicious. Some parts of this hit closer to home for me than others, but all of it is far too common a story. We could all stand to be better to each other, and to ourselves. How often we are held captive by our fears.
---
---
:: 2016 28 November :: 1.51 pm

---
:: 2016 5 November :: 12.49 am
:: Mood: whoa, dude...
:: Music: the wallflowers
since last we met
yo. i'm still here.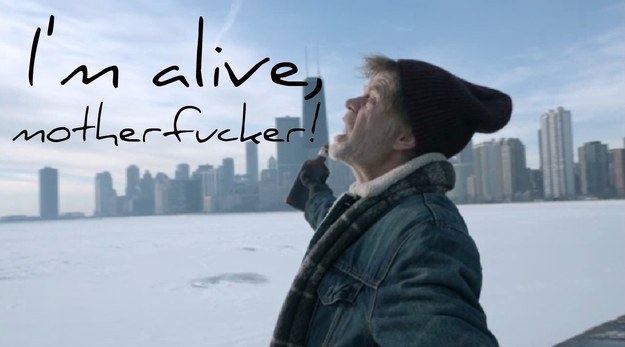 I suppose a lot has happened in 2016 up to this point, and I should probably catch you up.

I didn't wind up getting that house. I did wind up getting out of my parents' basement. I was very fortunate to find an awesome roommate on craigslist. She owns her own home, and I rent the back bedroom. The price is right. We have fun. We eat food and watch tv and shit. I got super lucky to find this place, and appreciate that I get to live here. I didn't realize how much it bothered me living at dad's until I got out and felt this immense weight lifted off of my chest. That's not to say it's always sunshine and rainbows and shit here... but it's a lot better. I'm much more relaxed. More comfortable being myself. It took a few months being here to allow myself to ease into it. It's a good fit, for right now. It won't be forever, but it's nice to not be in a hurry to go anywhere. And she's not in a hurry to get me out of here, which is also nice.




I'm still single. Cold and alone, forever probably maybe. I still vascillate rapidly between deeply longing to be in a relationship and realizing that bachelorhood and freedom is actually pretty fucking rad. I mostly just want something warm to cuddle with. Maybe I should get a dog. I did do the 20-10-5 thing.

*spends half an hour looking for it*

... and now I can't remember what I did with it. I may have thrown it out. the big takeaway I can recall from it is that I'm shallower than I'd like to believe. I wanted to think that a sense of humor or intellectual stimulation would be the most important - and they were important, they definitely made the list of 20 (it was actually really hard to think of 20 things without being redundant) - but if you boil it down ... i have to be attracted to the person physically. have to. don't much care if anyone else thinks they're hot, but I damn well better think so. Otherwise there's no point to the rest of it. I wanted to think that I'm above all that physical superficiality, but apparently i'm not.

i have a "new" (year-old) lunchbag. it is gigantic and awesome. kathy got it for me. after all that bitching i did about her, she buys the best gifts. and i am an asshole. but the zipper works great

I still don't eat very healthy or exercise much. however i recently quit smoking tobacco. it's only been 11 days, so it's still a little premature to call it quits for good, officially, but this is the longest stretch of time i've gone without nicotine in my bloodstream in 10 years. it's kind of a big deal.

also, i bought myself a drum set:




I've been banging on that thing quite a bit lately.

like - all the freaking time. which is awesome.

i also built a drum. it's purdy:




It's at dad's house. I gave it to him because i wasn't crazy about how it sounded, and he didn't have a wood snare. he likes it, so i'm glad it worked out and found a good home. i probably would've warmed up to it over time. it didn't sound bad ... just not how i expected/hoped.

prior to that, i built a bookshelf and a nightstand for my bedroom. they turned out well. oak plywood is fucking expensive as balls. but it looks nice, and is rock solid. glued and screwed together. sanded and polyurethaned. should last a good long while. not perfect, but suitable for my needs.




I did wind up getting that 'promotion' at work. so now i have my own office, a company phone, and a slight (very slight) pay increase. it's a lot more responsibility - i'm running quality control for our entire plant - but it's not terrible all the time. i show up, do stuff, go home, and at the end of the week they deposit money in my bank account. it's a thing.

the basement audio lab has been put on hiatus for the time being. the other guys got busy with life and work and stuff and were unable to commit the time and energy they felt was necessary to continue the project. i can respect that they didn't want to half-ass it. and if things slow down, we'll pick it back up again.

in the meantime, i'm starting on a new project with different people. we will see what happens, but at least i'm still playing. there wasn't even that much down time, and i didn't have to go out looking for something, it came to me. so hopefully that's an indication that i'm supposed to be doing it. we don't have anything online yet.

Here's where the basement audio lab left off, if you'd like to hear what things sounded like right before we hit pause:

RIGHT CLICK - OPEN IN NEW TAB MOTHERFUCKER

---
:: 2016 22 February :: 9.50 pm

ancestry.com
"What kind of white are you?"
---
:: 2015 7 December :: 8.20 pm

pissed off about a bunch of other stuff. trying not to take it out on the people around me.

been trying to buy a house. since june. in the final credit refresh before clear to close, a collection showed up from a lease I signed three fucking years ago, and never heard from them about. I didn't give them a forwarding address, but I didn't have an address to give them. paid it immediately, but it still dinged my credit score by 75 points, which dropped me below the FHA threshold of the lender I was working with. the deal's not completely dead, but it doesn't look good.

I was extremely prayerful and accommodating through the whole process, and I just don't understand what i'm doing wrong. the mantra has been, and continues to be: if it's supposed to happen, it will; if it's not, it won't. sometimes the mantra works. times like now, it doesn't make a damn bit of difference.

it mostly boils down to a lack of control, which is frustrating. being told you're fucked for basically doing everything right, apart from some wreckage from my past - which I cleared up promptly - just sucks. I also have unrealistic expectations of myself. I've never bought a house before. hell, I've never financed anything on my own before. dad co-signed for my car, and they make student loans entirely too easy to get. it's unrealistic for me to think I should know exactly what to expect, and to be prepared for every eventuality, and then get pissed at myself for getting blindsided by shit all the time.

I've got $3000 out of my pocket tied up in this whole deal so far, and now they're saying the deal's probably going to fall through, but I should still get $1000 back. whoopee, what a consolation. but honestly it's only numbers on a spreadsheet. I have to look at it that way. it gets too real if I reason that I worked the entire month of july for absolutely nothing, even if that's basically what it amounts to. if you had told me at the beginning of that month that I would bust my ass at work, put in all that overtime, so I could take that money out of the bank later in the year and light it on fire, I would have given you precise directions on where to fucking stick it. so I guess it's understandable that i'm upset.

I have also been fixating on the prospect of a relationship a lot. on the one hand, of course it's desirable. I would enjoy both having and being a companion. someone to live life with, you know? plus sex is rad. it's been an embarrassingly long time since anyone other than me has touched my penis. that's not the primary motive, but it's definitely a secondary consideration in that equation.

it bothers me that a house is such a huge part of that deal as well. I don't like to think that material things matter in a romantic scenario, but they totally do. it's practical, you know? what am I bringing to the table? hey baby, come on over and Netflix and chill in my dad's basement? btw, my stepmom will intermittently and without warning blow up about something that moments before was a non-issue. it's all part of the fun! you never know when it will happen, or what it will be that sets her off, but you can rest assured - it will happen at some point. experience the thrill of the hours and days of joyful tiptoeing that precede it!

not to mention, what if she wants kids? maybe not right this minute, but eventually? I'd like to think I would be a cool dad, but you can't feed your family 'awesome' for breakfast. they can't live in 'totally rad'. so, financial stability is important to bring into a relationship, and any woman I would want to be with would hopefully see that.

I need to do a 20 - 10 - 5. you make a list of 20 attributes you would like to have in a partner. then you sit on it for a while. after some time, you whittle that list down to 10 things. then take another break. after that, you pare the list down to the 5 most important things you want to have in your significant other. then those 5 criteria are supposed to help you narrow the search when you're shopping around. at least, that's the theory. i'm not sure it would help, necessarily, but it would at least be an intriguing exercise.

it's not all about the money, though, or even finding 'the one'. perhaps the most important (and thus, discouraging) consideration is what do I have to offer? spiritually? emotionally? physically? how much free time can I spare? I have to question how much energy i am willing to put into cultivating a healthy and lasting relationship with someone, when i look at the amount of energy i'm willing to put into dating. it's pitiful. so, as much as i want to bitch about being alone, and freak out about how i'm doomed to be alone for the rest of my life, it's unreasonable. i barely set aside enough time to sleep, let alone pursue somebody. it's like, i keep telling myself i'm going to eat better, exercise more, get my shit organized, finally learn Spanish, etc. it's not going to happen. maybe some of it will someday. but right now, it's a struggle to make sure i have clean laundry and cold lunches for the week. (also, the zipper on my lunch bag is broken. i'm still using it, but it pisses me off every time.)

i still let anger and fear dictate much of my life. how am i going to be available to help someone else through their shit if i'm too busy wrestling with my own demons. it just doesn't make sense.

ultimately, the house precipitates all this stuff. assuming i get the promotion at work it looks like i'm getting, and i do find a place to live, then i can start working on saving up money (or at least building equity), and living better. i really think i'm ready to be on my own for awhile. I've literally never had that. I've never lived in a place all by myself. the more i think about it, the more appealing it sounds.

so i guess i need to do whatever it takes to make it fucking happen. GOD WILLS IT! (that's a joke, by the way. i'm getting better at relying on the fact that there's a plan. i'm still no closer to knowing what the plan actually is.)

in other news, the band is still working on developing material. we're hoping to have an album in the can by next fall, ready for a winter/spring release. at least, that's the tentative game plan.


---
:: 2015 1 June :: 9.06 pm

New Song

Not bad for a Sunday afternoon.
---
:: 2015 16 May :: 8.10 pm

walked in to this place today after work, and all i could think was:


---
:: 2015 28 April :: 9.56 pm

an opinion can't be very humble when it comes unsolicited, IMHO
---
:: 2015 20 March :: 11.48 pm

I guess I'm in a band again
here are some rough tracks we recorded from last practice:
Tune #1

Tune #2

they want to do all original stuff, so gigging is a possibility in the as yet very distant future. it takes a long time to produce enough original material to fill 4 sets. but the upshot is, i get to make up all my parts from scratch. which is awesome.

honestly it just feels good to play again. especially with solid musicians who have been doing it for awhile.

so it's a total bummer that i can't play right now because of my knee. the recovery is going to be long. but hopefully the payoff is worth it. 30 years ago they would have handed me a cane and said, "enjoy this for the rest of your life," so i guess i shouldn't complain.

in other news, it was exactly one year ago from this very moment that i took my last drink of alcohol. i'm celebrating tomorrow, from the couch. i'll be going to the speaker at calvary tomorrow night, but i think i might wait until home group on tuesday to get my chip. i don't know, we'll see.

on the one hand, it's hard to believe it's been a year already. on the other, it feels like a year is a long fucking time, and a lot has certainly changed - mostly for the better. i guess the pit i was in wasn't exactly difficult to improve upon. geographically, however, tahoe is far superior to grand rapids. the city is convenient. i still really miss the mountains, though. they spoke to my soul in a way that i never would have imagined, and now that they're gone, i can sense that something is missing.

oh well. god has a plan, and it's probably smart of him to not let me in on all the details, lest i get ahead of myself and spoil it for everyone. i'm good at that. so, i just ask him to keep feeding it to me in chunks small enough that i'm not as likely to choke on them.

i'm good at that too.